Ranalli's Pizza
1512 W Berwyn Ave, Chicago, IL 60640
Order now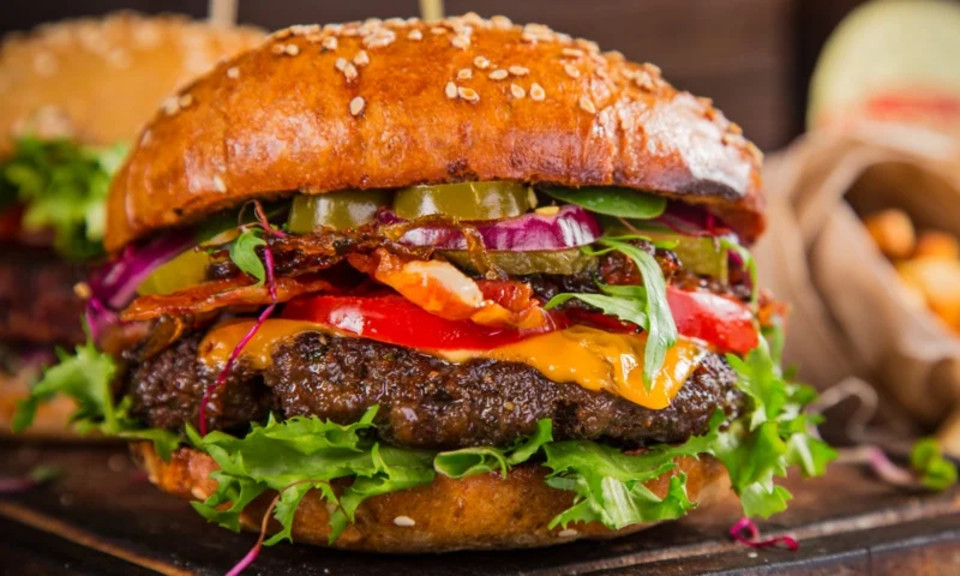 Garrett
My wife and I were in the mood for bar food, which is always risky considering fried food and burgers don't always survive the delivery time without getting soggy and inedible. Ranalli's, however, blew us away. The estimated delivery time was an hour, we got it in 35 minutes! My wife ordered a burger and fries, I ordered Italian Beef w/ onion rings, and we got piggy and split a fried calamari. It was great! Not even the slightest trace of "delivery sog," and aside from that, the food was downright good. I can't speak for their pizzas, but we were very impressed with our order and next time we get a fatty-bar-food craving but don't feel like going out, Ranalli's will be our first choice.
Elizabeth
I ordered from Ranalli's last night - food was wonderful, delivery was FAST! More importantly, I really need to express my appreciation to the delivery driver (and the staff in general). Due to some "Saturday Night" mental fatigue, I inadvertently paid for my food twice - once online, and once with cash. The driver not only reported my error to the restaurant, I then received a phone call notifying me and letting me know my credit card charge would be reversed. I truly appreciate the honesty and integrity of that driver and the helpfullness of the restaurant staff. Thanks Ranalli's!!
Mary
BEST CHICKEN FINGERS IN TOWN! They're really good. The pizza is decent. The italian beef is good. The mozzarella sticks are pretty tasty, although never as hot as I'd like, but it's delivery, ok? I'm not a monster. Those chicken fingers are what keeps me coming back, though. They're made in-house and the batter is super good and always crispy. The chicken is unprocessed and perfectly trimmed and delicious. They're seriously the most delicious chicken fingers I've had in Chicago and I tend to order chicken fingers. The sauces are good, too!
Denna
EXCELLENT! I'm not from Chicago, so we chose to order based upon their recommendation. I had the meaty lasagna and a slice of the chocolate cake. I was astonished to say the least! The sauce was excellent! I could taste the fresh tomatoes, and the meat was so tender. They didn't use ground beef. Instead, it was sliced thinly. The chocolate cake melted in my mouth! All I can say is that I will always order from you when my travels bring me to Chicago!
Clara
Ranalli's provides a wide range of choices for the snacker, the light eater, and the I-could-eat-a-whole-cow-right-now epicurean. Their gluten-free options are as tasty as their non-gf food, and it's some of the best gf takeout/delivery in the city. I especially appreciate their gluten-free desserts. Service has been wonderful, and they remember their "regulars" despite being in such a large city.
Beth
I would rate this a 4.5 out of 5 but since it is 4.5, I rounded it up. The food from here has been quite good time and time again. The eggplant parm, mushroom ravioli and sauted spinach are excellent. This it the best italian takeout we have had thus far in Chicago.
Cheryl
Yum! Tater tots needed a few minutes in the toaster oven but that is expected with delivery. Pizza is terrific! Mushroom ravioli is great! Was here much quicker than expected. So happy to see more Chicago restaurants joining seamless!
Esther
Outlandishly fast! Nice salad, good spaghetti, quick delivery -- all in all, a pretty great deal.
Christine F
GREAT, THE AMOUNT OF BEEF WAS GREAT FOR THE PRICE.
Maria
Love the food, always tasty, friendly service
About us
Alcohol, American, Dinner, Gluten-Free, Healthy, Italian, Lunch Specials, Pasta, Pizza, Salads, Sandwiches, Vegetarian, Wings
Today

Delivery: 11:00 AM - 8:45 PM

Delivery

Monday:

11:00 AM - 8:45 PM

Tuesday:

11:00 AM - 8:45 PM

Wednesday:

11:00 AM - 8:45 PM

Thursday:

11:00 AM - 8:45 PM

Friday:

11:00 AM - 9:45 PM

Saturday:

11:00 AM - 9:45 PM

Sunday:

11:00 AM - 8:45 PM
Welcome to Ranalli's of Andersonville. Featuring delicious Italian cuisine, an extensive gluten free menu and outstanding service. Now serving beer & wine!